Support us
We are a registered 501(c)3 nonprofit organization. We rely on your support to keep doing research, hosting events, and offering design support to the tools, projects, and communities you care about.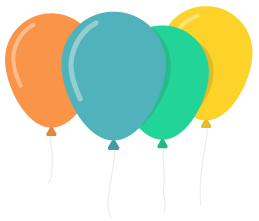 Individual donations
Your support makes a big difference. Every contribution helps us show that our mission is supported and needed. Your donations support the organization as a whole, and enables us to host workshops, offer public office hours, coach and support under resourced organizations, produce openly accessible research, and run our event series, Underexposed.
We currently accept donations by PayPal, Transferwise, OpenCollective and via checks drawn on US dollars. We are registered as a 501(c)3 nonprofit, so donations are tax-deductible in the United States.
Share your skills
We host a Slack with over 700 members from around the world, where we share tips, support one another's work, and collectively make sense of the latest news and developments in design, ethics, privacy, and security.
Drop us an email with a little bit about yourself, and we'll send you an invitation.
We engage contractors and volunteers from our network on a project basis. Also, we often hear about jobs or requests that don't quite fit our schedule or capacity. So we like to get to know a variety of freelancers who are available for contract work or people who are interested in volunteering their time with projects.
If you do design and/or research, and have interest in the topic areas we cover, please add yourself to our network.
Sponsorship
We are grateful to our funders, who continue to make our work possible in many ways: grants, event sponsorship, travel support, event tickets, in-kind services, and more.
If you are interested in supporting us, please email contact@simplysecure.org.